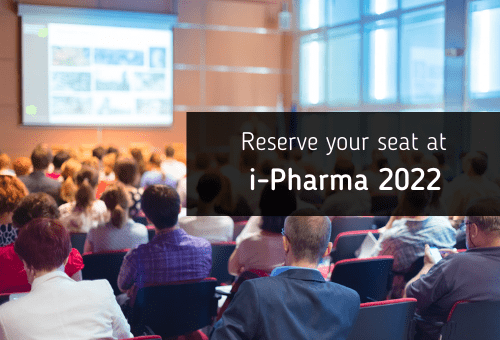 3rd International Pharmaceutical Conference and Expo welcome you as our guest to London, UK on September 29, 2022. i-Pharma 2022 includes nearly every permutation of knowledge, innovation, technology, and networking; and has the objective of creating an international forum for academicians, practitioners, and business professionals to discuss the soundest issues related to Pharma, Biotech, and Health Care.
This program provides two days of robust discussions in the field of Drug Discovery and Development, Pharmacovigilance and Drug Safety, Novel Drug Delivery Systems and Drug therapy, Pharmaceutical Nanotechnology, Drug Regulatory Affairs, Pharmacology, Neuropharmacology, Nutraceuticals, Pharma Marketing, Orphan and Rare Disease and more.
i-Pharma 2022 offers unparalleled business, research opportunities, and access to new markets in Pharma and Health Care industry. Be on the cutting edge of new and often yet-unreleased information and discover an area that piques your interest.
Join us and witness the booming industry by participating at i-Pharma 2022 and give your career and business access to new opportunities from throughout the world.

The pharmaceutical sector is directly impacted by research, with prescription medications, vaccines, and over-the-counter (OTC) drugs being developed based on discoveries from life sciences research. With the introduction of new technology and more efficient manufacturing methods, the pharmaceutical landscape has experienced a major upheaval. Emerging technology have substantially aided drug discovery, allowing the process to become more precise and accurate. Artificial intelligence systems are increasingly being used in disease diagnosis and treatment design, and this trend is projected to continue in the coming years. During the projection period of 2021 to 2026, the global drug discovery services market is expected to grow at a CAGR of 14.3%, from USD 16.1 billion in 2021 to USD 31.4 billion in 2026. There has been an increase in the use of modern technologies such as high throughput, bioinformatics, and combinatorial chemistry to improve drug candidate identification.
The rise of novel and re-emerging infectious diseases, increasing industry initiatives to improve vaccine R & D, growing government support for vaccine development, and a growing focus on immunisation are all driving market expansion. During the projection period, the global vaccine market (including COVID-19 vaccines) is expected to reach USD 149.2 billion by 2026, up from USD 139.4 billion in 2021. The growth and upgrading of preventative medicine activities, as well as the increased use of higher-value vaccine packaging methods with improved barrier, safety, and ease-of-use characteristics, will help to boost gains.
Countries' health systems are increasingly investing in research and development to tackle the COVID-19 pandemic. CHEMBL, ZINC, FDA-approved medicines, and molecules in clinical trials were all searched for potential compounds. Medications for the treatment of COVID-19 are being developed by screening both novel and existing drugs for their potential to reduce symptoms and stop viral replication. As a result of the pandemic, the desire to develop a cure for COVID-19 is predicted to boost the drug discovery market.